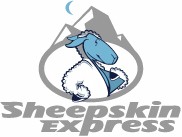 Tailor Made Sheepskin Seat Covers for BMW
Our seat covers are All Sheepskin with no Synthetic Fleece.
---
Available for the following models: (Click link or Scroll down)
BMW 2 Series, 3 Series, 4 Series, 5 Series, 6 Series, 7 Series, M Series, X Series, Z Series and Classics
---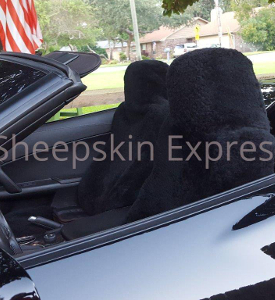 Black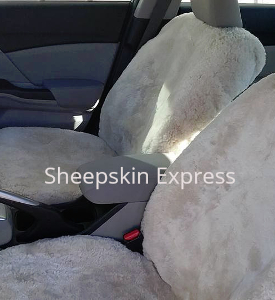 Pearl
Top Quality Australian Merino Sheepskin Seat Covers
Our seat cover prices include all alterations needed and free UPS Ground shipping.
Available for the following models: (Click link or Scroll down)
BMW 2 Series, 3 Series, 4 Series, 5 Series, 6 Series, 7 Series, M Series, X Series, Z Series and Classics
Click Here to View More Pictures or View us on Facebook.
Call Us Toll Free: 1-800-399-8041
(Mon-Sun 7am-10pm EST)
---
Top of the line 1" thick Australian Merino Sheepskin. This is the best quality available.
We know you will love our seat covers and be very happy with this purchase.
We guarantee the fit of our sheepskin seat covers.
Our Sheepskin Seat Covers have a Two-Year Warranty.
Our Tailor Made Sheepskin Seat Covers are made from scratch to your vehicle's exact specifications. In some cases Tailor Made may be the only option for your vehicle. These sheepskin seat covers are made the same way a Tailor would make you a Tailor Made suit. Tailor Made Sheepskin Seat Covers is always going to be the best fit and they are a really good deal at our prices. They are made to the blueprints of your seats.
---
Available Colors:
Gobi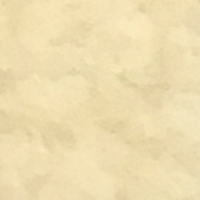 Pearl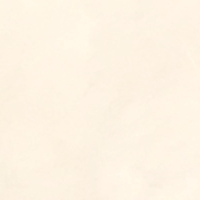 Camel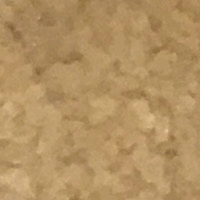 Silver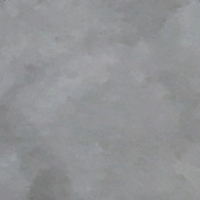 Dark Silver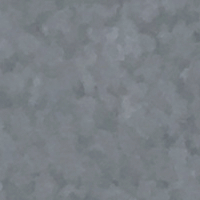 Mushroom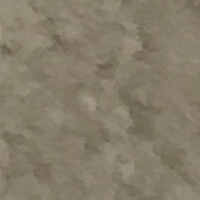 Blue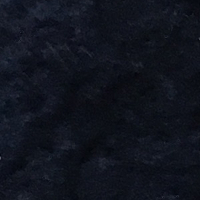 Burgundy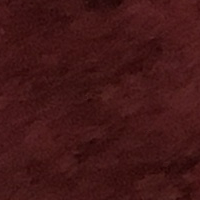 Charcoal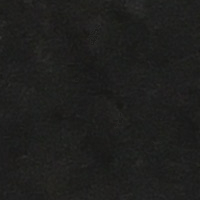 Pewter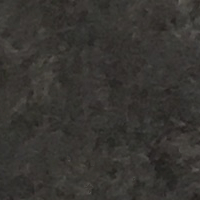 Black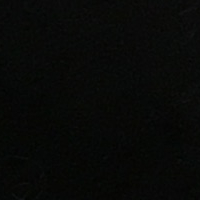 White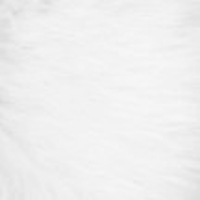 ---
We only sell Tailor Made seat covers for BMW. It has been our experience that this works out best for our customers. If you have viewed other pages, you will notice that there is not a Custom Made option. Please let us know if you have any questions.
(Example of Tailor Made seat covers)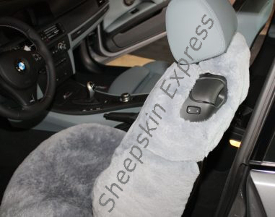 ---
If your model is not listed, please call us for your available options: 1-800-399-8041.
We have seat covers for every car and truck.
To purchase our seat covers: First, find your vehicle model below. Next, select your seat cover(s), then your car's year, your desired color and accessories. Then click "Add to Cart." Once we receive your order, we will send you an instant confirmation.
Answers to many common questions may be found in 'Our most Frequently Asked Questions' near the bottom of this page.
---
If you have Side Impact Airbags: Do not install seat covers that are not properly modified. If you purchase from us we will make sure that the necessary modifications are made. Whoever you purchase from, make sure that you do not install covers that obstruct the side impact airbags. If your seat covers appear as if they would interfere with the deployment of side impact airbags, please let us know right away. It's possible that the wrong covers were sent or they were installed incorrectly.
If your Side Impact Airbags are in the seats, please select "In Seats." If they are in the seats, the seats will have a tag or marking on the sides facing the doors. Modifications are not needed for door mounted airbags.
Our Seat Covers are 100% Side Impact Airbag Safe
---
---
---
---
---
---
---
---
---
---
---
"I am so glad that I found your website. Your custom seat covers are great. The quality is amazing! You have the best prices and I plan on ordering another set for my other vehicle very soon. Thank you."
Jim, NM
"I just wanted to thank you for the beautiful sheepskin seat covers I ordered from you. My husband was very happy with them. They are so thick and lush and very beautiful. Thanks for an excellent product!"
Stephanie, NY
"The package with my new covers arrived this week. They are exactly as ordered and wished-for. We're delighted with the fit, color and finish of these wonderful covers. Thank you for putting out such a fine and useful product."
Frank, IL
"The seat covers arrived and they are now on the car. I am impressed beyond words. Your company makes an EXCELLENT product."
Rob, CA
"Just a quick note to tell you how satisfied my wife and myself are with the product. I ordered the more expensive tailored set and they fit just like a glove! The cutouts with the Velcro for the side impact air bags were just in the right position. You have a very satisfied set of customers and thanks again for your help. Warmest Regards,"
Jeff and Susan, WA
"We received our sheepskin covers today and installed them right away. They are WONDERFUL! Thank you. Thank you. Thank you!"
Ron and Eydie, TX
"I just wanted to thank your company for the great experience I had shopping with you online. Sometimes ordering things online can be very disappointing, so far everything that I have received has been of a excellent quality, I will continue to shop with your company in the future and tell other people about your website. Shopping with you has made me less apprehensive about shopping online, and has made this a purchase that is much more streamlined and more customer oriented. Thank you very much."
Matthew, NY
"I am very pleased with my purchase of the sheepskin seat covers. The quality and fit is excellent. I bought the seat covers for my girlfriend for Christmas. They arrived in plenty of time and she loves them. Thanks again!"
Alan, NE
---
Our most Frequently Asked Questions:
Where can I find more pictures of your sheepskin seat covers?
Click Here to View More Pictures or View us on Facebook.
How do I know if I have seat mounted airbags?
For the most part you can look on the sides of the seat backs facing the doors for a tag or marking or ask us and we will let you know.
What are Leg Extenders?
Leg Extenders are extensions that extend out from the bottom front of the seats. They are used to bring your legs up. If you look at your seats to see if you have them or not, they are noticeable, as they are disconnected from the main part of the seats. Normally we cover over them as they are not often used, however we can design the covers so they are allowed for, no extra charge. There is also the option for separate leg extender covers. If you order online and have leg extenders we will contact you and go over your available options.
What is Australian Merino Sheepskin?
Merino is a breed of sheep with origins in Spain. Modern Merino sheep were domesticated in Australia. Merino sheep are regarded as having the finest and softest wool of any sheep. This is why we choose Australian Merino Sheepskin for our Sheepskin Seat Covers.
Do your covers use synthetic sheepskin?
No, our Custom Made All Sheepskin and Tailor Made All Sheepskin seat covers do not have any synthetic material. The part where you sit, the seat back, the sides and rear are all 100% real sheepskin.
Are your seat covers lined?
Yes, all of our seat covers are lined. Our lining is a blend of mostly cotton with some polyester. The lining is attached to the seat cover at the seams. It is not ironed on. Our lining has no adhesive agents. Our lining is cut to the size of each individual piece of sheepskin and attached as each piece is sewn together.
What if my headrests cannot be removed?
If your headrests cannot be removed, we make hidden Velcro alterations at the tops of the covers that open and go under the headrests. We also do this on some vehicles that are difficult to remove for various reasons. This is something we do automatically and by request. Many 2012+ vehicles have a safety feature which prevents headrest removal.
What if I wish to purchase rear sheepskin covers?
To order rear seat covers, please give us a call: 1-800-399-8041
What is your current production time?
Custom Made seat covers that require alterations will ship within 3 business days. Custom Made seat covers without alterations will ship out much faster, usually within 1 business day. Our current production time for Tailor Made seat covers is 10 - 14 business days. If this changes we will immediately update this page.
What about installation?
Our sheepskin seat covers are shipped with an installation sheet and an installation tool. Professional installation is always an option. We are always here to help you. We will even find an auto uphostery shop near you for installation. We will locate them and call them to make sure they will do the installation. Just let us know or tell us in the comments during checkout.
What happens if I receive my seat covers and they do not fit?
If your seat covers do not fit, we will promptly issue a call tag and have them picked up. We will then determine the problem and either fix the covers or make you new covers.
Will your sheepskin seat covers harm my leather seats?
Our sheepskin seat covers will not harm leather seats due to our cotton and polyester lining.
How do you clean sheepskin seat covers?
We recommend having sheepskin seat covers dry cleaned if needed.
What are the best reasons to buy sheepskin seat covers?
Sheepskin Seat Covers will keep you warm in the winter and cool in the summer. This is a natural trait of sheepskin. Sheepskin will also pull humidity away from your body. In addition to protecting your seats and looking great, they will add an unequivocal therapeutic comfort. They have caught on fast in California, Texas and New York. Many Midwestern States are now starting to follow this new trend.
---
Available for the following models: (Click link or Scroll up)
BMW 2 Series, 3 Series, 4 Series, 5 Series, 6 Series, 7 Series, M Series, X Series, Z Series and Classics
---
We guarantee that you will be 100% satisfied.
We stand behind our products.
We offer premium top quality seat covers, when you feel the softness of the sheepskin and see the professionalism of the stitching, you will be truly delighted.
They are the highest quality available. Add luxury to your vehicle today!
If you have any questions or comments about our seat covers before, during or after your order, please let us know.
---
Call Us Toll Free: 1-800-399-8041
(Mon-Sun 7am-10pm EST)
---
We love our sheepskin seat covers and so will you!
Go to our Home Page

"We guarantee satisfaction."
(Click above image to view our Facebook)
Accessibility Statement | Privacy Policy
Copyright © 1999-2020 Sheepskin Express. All rights reserved.