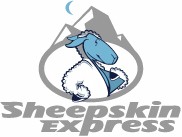 Sheepskin Seat Cover Pictures
---
2013 C6 Grand Sport Corvette Convertible with our Tailor Made Black sheepskins.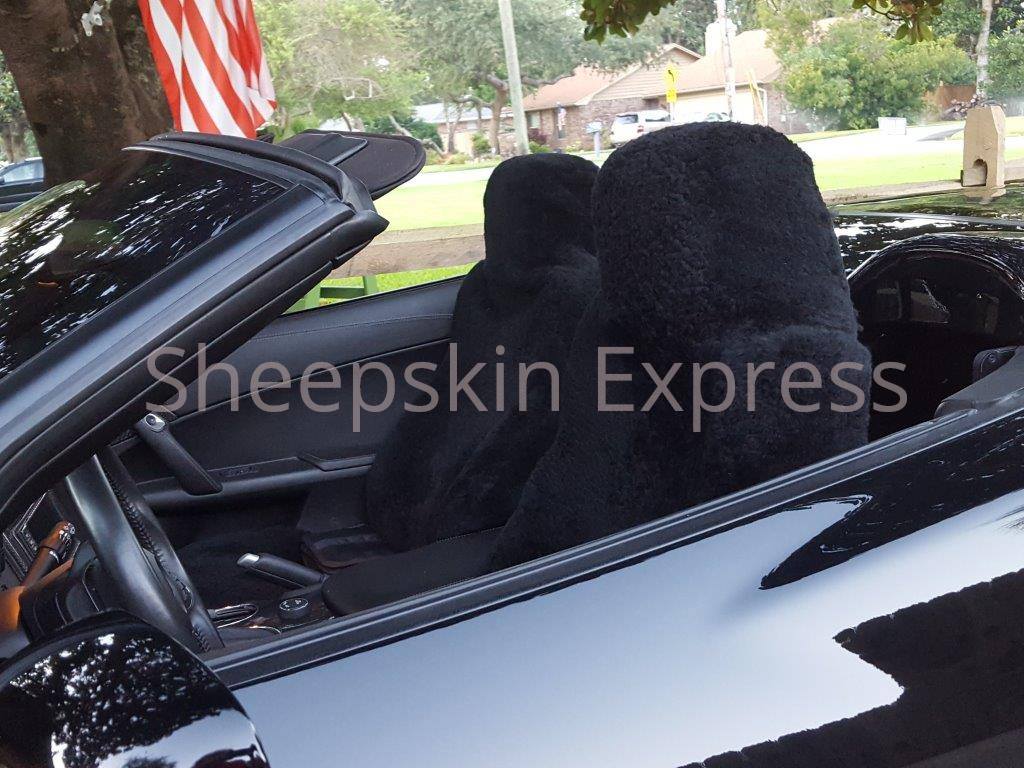 ---
Tailor Made All Sheepskin for a Zippy Red 335i BMW in Camel.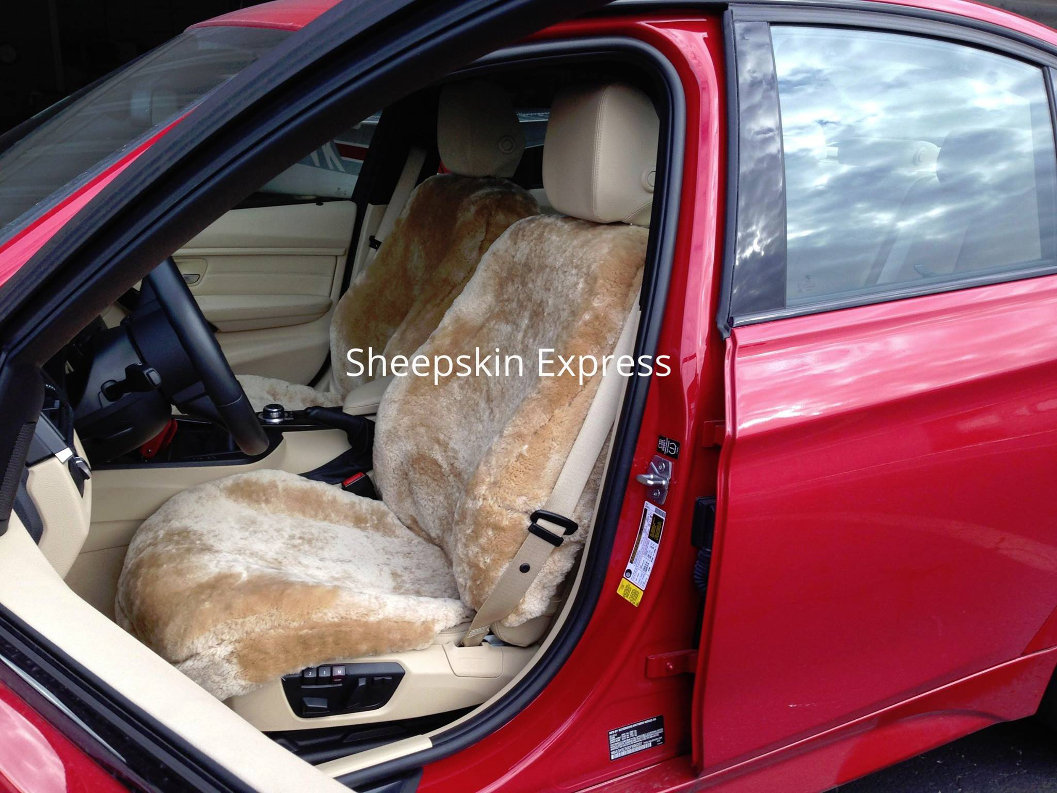 ---
Custom Made All Sheepskin for a 2013 Cadillac XTS in Pearl.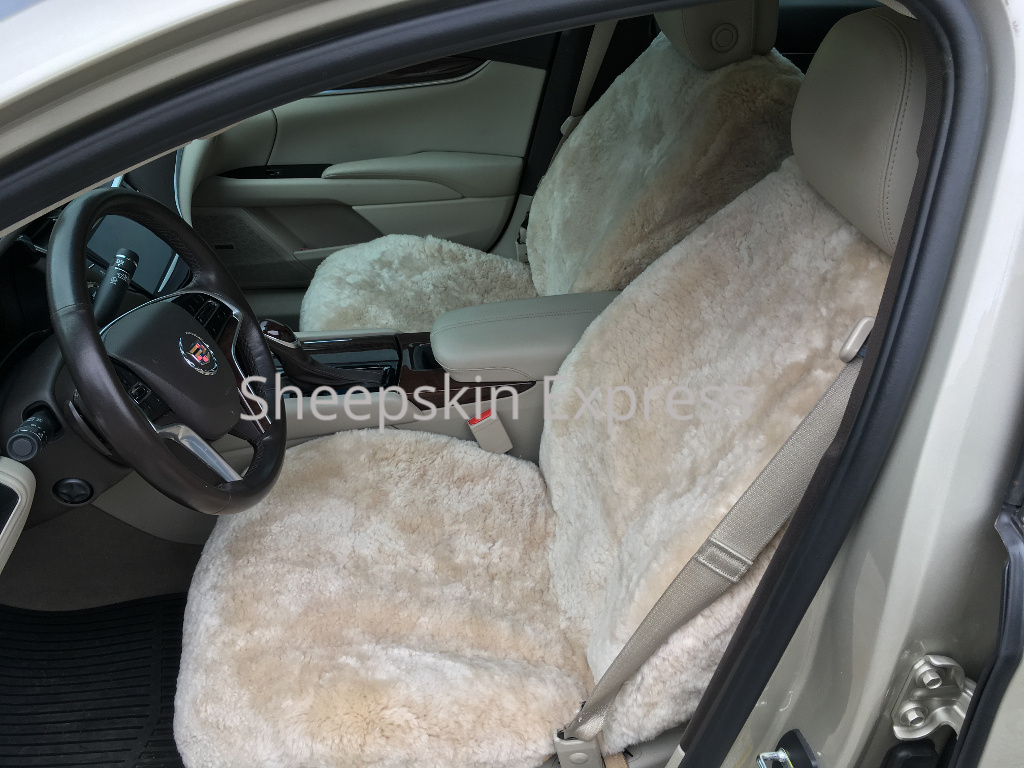 ---
Rear View of our Custom Made All Sheepskin Seat Covers.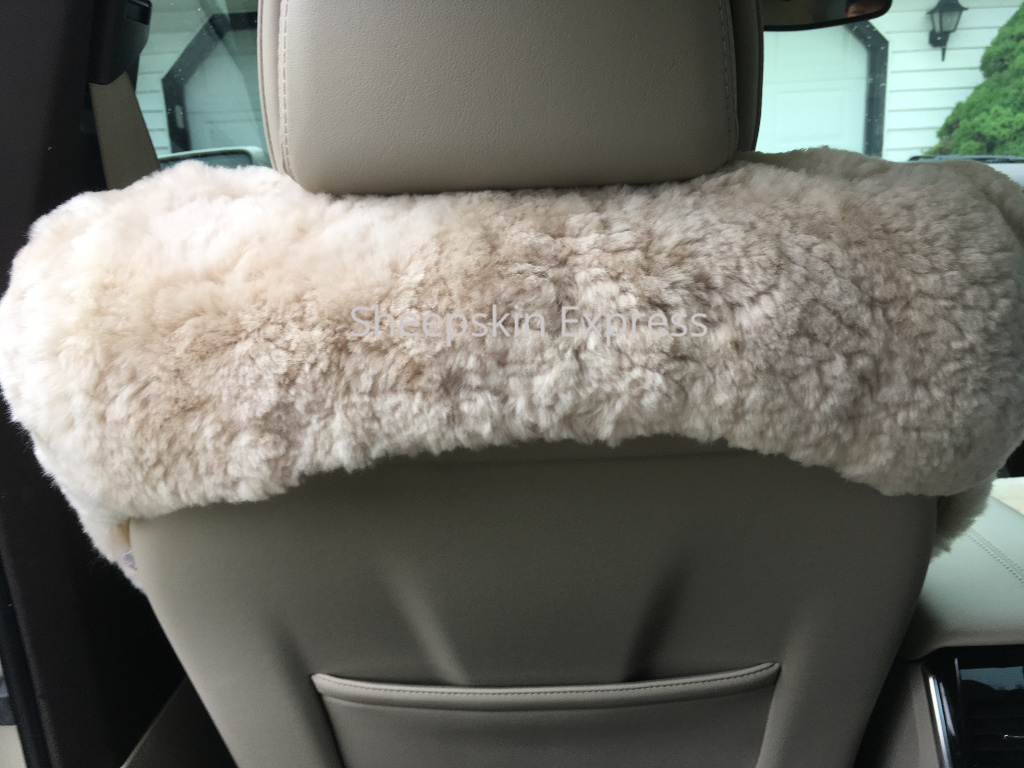 ---
1993 300ZX with our Two-Tone All Sheepskin Seat Covers. (Ask us for price.)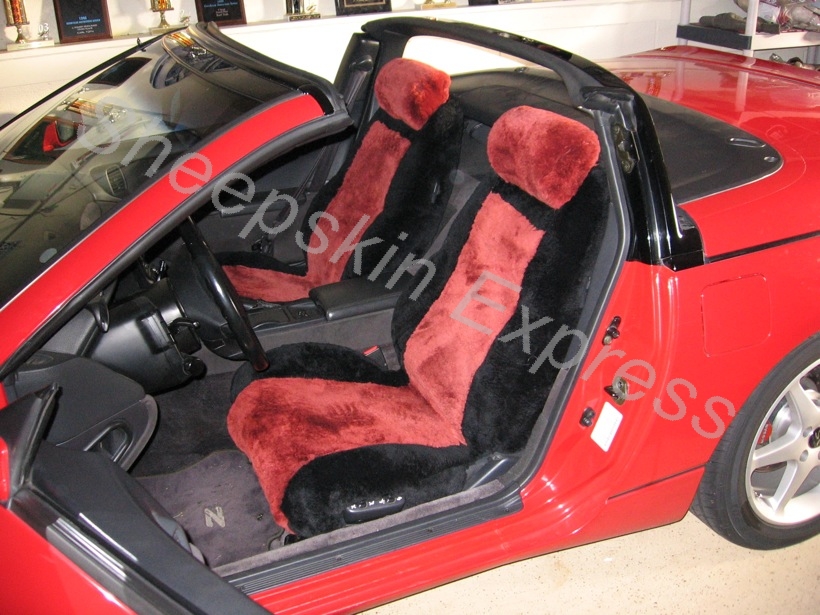 ---
Custom Made for a 2015 Honda Civic LX in Pearl.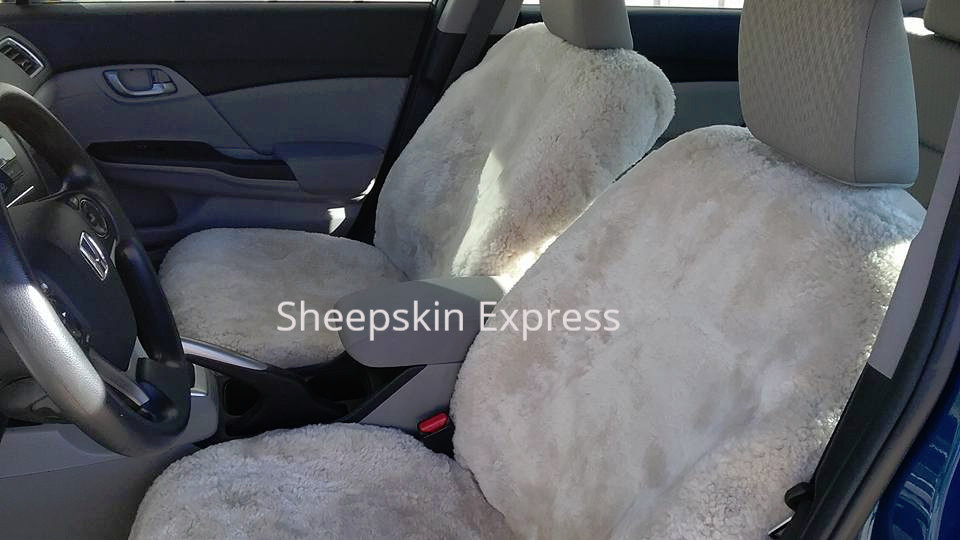 ---
Tailor Made All Sheepskin Seat Covers and Headrest Covers for a Toyota Venza in White.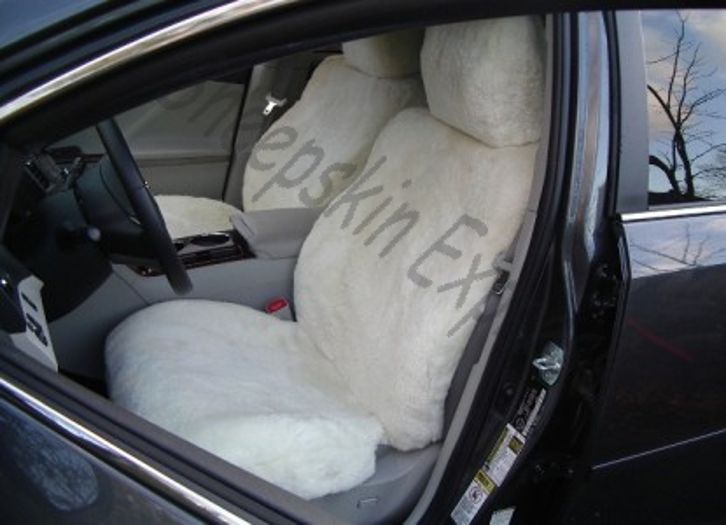 ---
Tailor Made All Sheepskin Seat Covers and Headrest Covers for a 2019 Mercedes-Benz E 300 in Gobi. These seat covers look great and will break in for the perfect fit with a little use.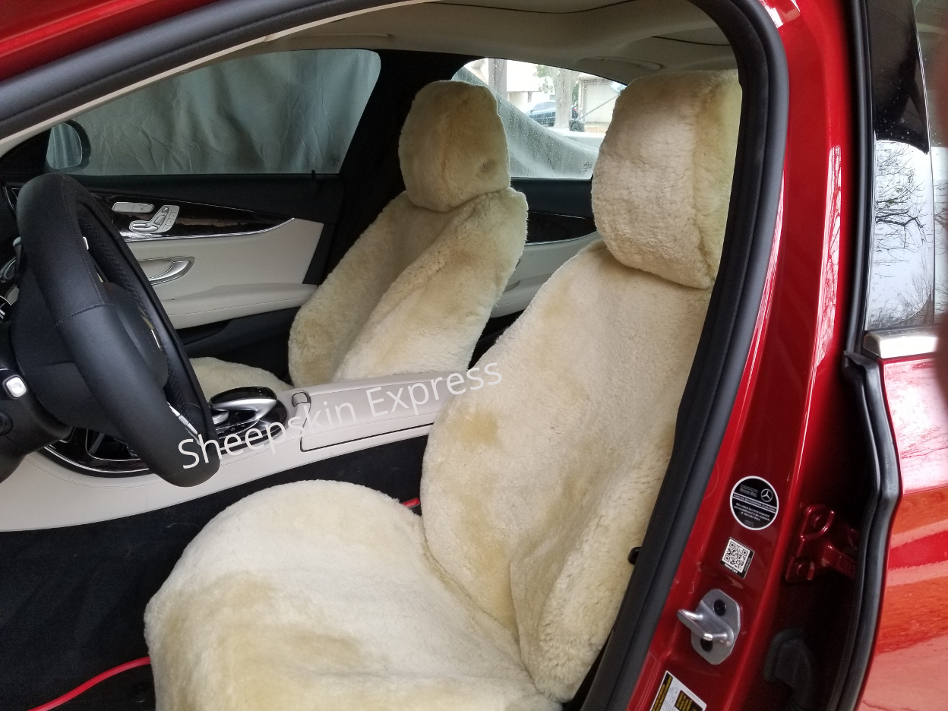 ---
We thought about not posting this picture because of the sun glare (that's not on the seat cover.) This is for a 2004 Lexus GX 470 with our Custom Made All Sheepskin Seat Covers with Headrest Covers and Seat Belt Covers in Silver.
Looks beautiful, what do you think? Does this look cozy?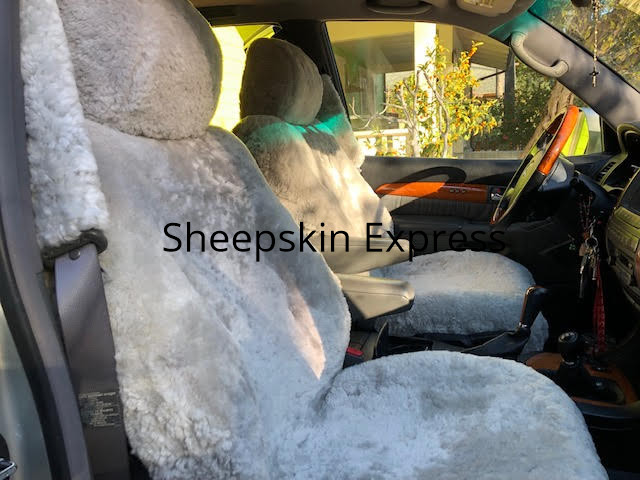 ---
Custom Made All Sheepskin Seat Covers for a 2012 BMW 328i 4-Door Sedan in Gobi. Comment from customer, "I wanted to let you know that I received the seat covers yesterday evening and of coarse had to install them right away and wow! They are really nice! Really well made and they feel great. Had to take a photo and show you. I love them, thanks!"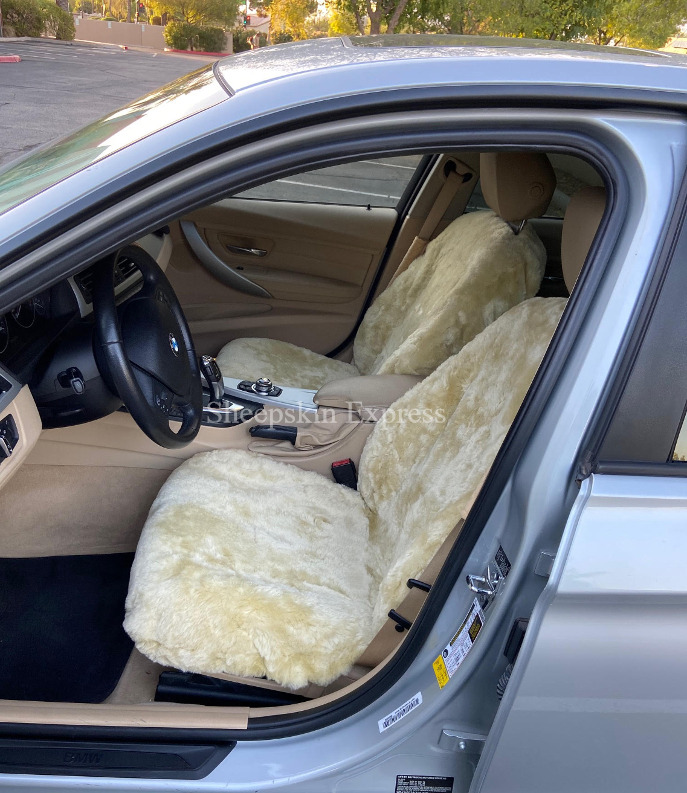 ---


View more Pictures and more Customer Comments on our Facebook Page



"your customer service is outstanding! the products are great!! it looks and feels wonderful!!! asked for brownest mushroom and got it. what more could i want? nothing. it all restores one's faith in good business. thank you!" Melody, IN


"Thanks Chad, went for a drive today, the covers are super comfortable, and warm which is great for Colorado mountain winters! I will enjoy them, ok take care, Sincerely," Bill, OH


"Hey Chad Thanks for the great covers! We got the last set at (removed) for ($50) and they were garbage; but it was a leased car so we let them go! These are just what I wanted, like the covers we used to get in the 60s and 70s. Easy to install, the truck has a lot of room under the seats. Regards" Andrew, WA


"They arrived, are installed and they look great - very nice." Dan, FL


"Thank you for superb customer service. The quality and fit is excellent. Makes my 34 year old car a pleasure to drive in any weather." Steve, ME


"They are beyond perfect!! I haven't yet installed the back seat -but will try and do that today. So far... the front seats, console, and steering wheel are done :-) What an absolute treat. The difference is immediate - it's been below 33 degrees and I've been going on drives solely because it's made the entire driving experience soooo much better. Thank you so much for the quality work you do and the accommodations you made regarding delivery. I couldn't be more grateful. Whatever sites you would like me to post an extremely positive review on, I am glad to do. You may also publish this review on your website, if you'd like. Incredibly happy. Thank you!!!" Jennifer, KS


"I drive a 1984 Volvo 240 D wagon and to have one of your plush covers has long been a dream of mine--I ordered a deep blue one that mirrors the deep blue of the original vinyl--it came today--I am thrilled and excited to drive my car without burning my legs in the summer and chilling them in the winter--thank you along with my gratitude to Al, perhaps the most even and knowledgable employee I have EVER spoken with--your company is lucky to have him as your representative--thank you, once more, for your superior product and excellent service--" Wendy, CA


"Thank you chad! We got the seat covers on time...will let you know if quests with install but they look great! thanks very much." Paul, AZ



---
Call Us Toll Free: 1-800-399-8041 (Mon-Sun 7am-10pm EST)

Or Call Us Direct: 1-574-265-9722 -> rings faster



Email Us: emailus@sheepskinexpress.com
---
We love our sheepskin seat covers and so will you!
Go to our Home Page

"We guarantee satisfaction."
(Click above image to view our Facebook)
Accessibility Statement | Privacy Policy
Copyright © 1999-2020 Sheepskin Express. All rights reserved.